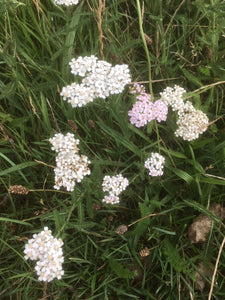 HARDY PERENNIAL. Ht 30-90cm.

This plant produces small white flowers with a hint of pink from summer to autumn.
It is a drought-tolerant plant, which spreads via a creeping root stock and can become invasive. The young leaves can be added to salads or to make tea. It is said that yarrow is good for healing minor wounds such as chapped skin. 
Plant in any garden soil that is kept moist in full sun/part shade.