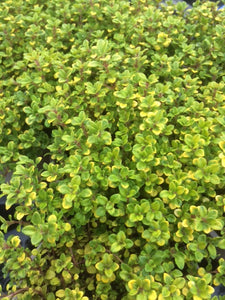 HARDY EVERGREEN PERENNIAL. Ht 20cm.

This variety has a bushy habit with gold, lime-green, lemon-scented leaves. The gold colour intensifies as the weather becomes colder. Add the leaves or sprigs of this plant to stews, sauces, salads, pork, sausages, chicken, roast potatoes and marinades.
Plant in poor, well-drained soil in full sun.