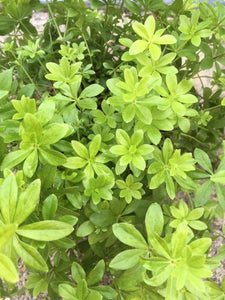 HARDY PERENNIAL. Ht 15cm.

This plant produces white, star-shaped flowers from spring into early summer. It is ideal for planting in dry shade under trees and has a spreadable habit, which can create good decorative groundcover in places where not much else will grow. The whole plant is aromatic when cut or bruised. The flowers can be added to salads.
Plant in alkaline soil in part shade.