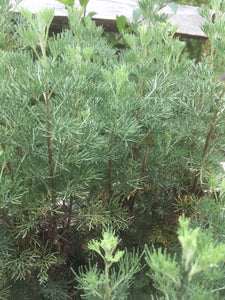 HARDY PERENNIAL. Ht 60cm.

Also known as lads love. This highly aromatic plant forms into a bushy shrub and produces tiny clusters of yellow flowers in summer. It can be used as a repellent against flies and moths. Rubbed onto the skin it can deter mosquitoes. The leaves can be added to salads or to make vinegar; however, use sparingly, as the flavour can overpower.
Plant in rich soil in full sun.