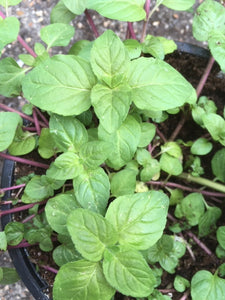 HARDY PERENNIAL. Ht 15-60cm.

This plant can be found growing wild around ponds and streams.
It has a strong musty, peppermint scent and produces purple/lilac flowers all summer long. Mainly medicinal, however, the fresh leaves add a zing to salads or make a strong tea. It can repel flies and mice, be added to mouthwash or potpourri.
Plant in fertile, rich, wet soil in full sun/part shade.