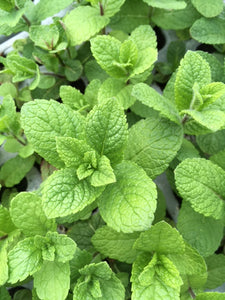 HARDY PERENNIAL. Ht 50cm.

This variety of mint has spearmint scented and flavoured leaves. The leaves are slightly pointed and appear along a dark purple stem. It is perfect for using in sauces and with vegetables. The fresh leaves can also be added to salads or summer drinks.
Plant in moist, rich soil in full sun/ part shade.