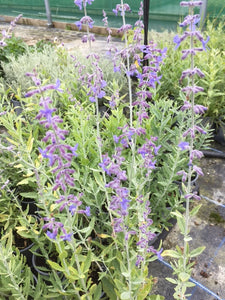 HARDY PERENNIAL. Ht 60-100cm. 

This fragrant plant will produce slender spikes of lavender-blue flowers in summer and is attractive to cats, bees and butterflies.
To prevent cats flattening the foliage, insert a few twiggy sticks in the centre of the plant.
Plant in fertile, rich soil in full sun/part shade.