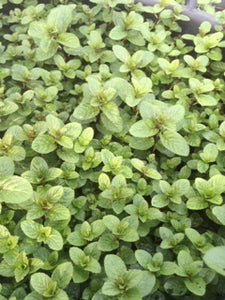 HARDY PERENNIAL. Ht 50cm. 

This plant is native to Tasmania and has one of the strongest peppermint flavours. It is a good mint for making strong peppermint tea and is mainly used for flavouring sweets and chewing gum. Add the fresh leaves to iced drinks, ice cream and salads.
Plant in fertile, rich soil in full sun/part shade.