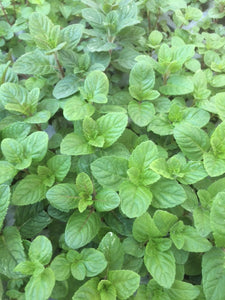 HARDY PERENNIAL. Ht 60-100cm. 

This variety of mint is very unusual and fairly difficult to obtain in the UK.
It has a peppermint scent and flavour with sweet fruity undertones.
It can be used to make a refreshing tea, added to fruit salads, summer drinks, cakes, sauces, drizzles and jellies. Plant in fertile, rich soil in full sun/part shade.