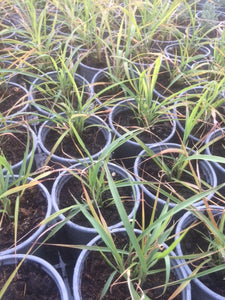 HALF HARDY PERENNIAL. Ht 1.5m. 

This plant produces long cane-like stems, which are heavily scented with lemon. Both fresh leaves and stalks are used in Thai, Vietnamese and Caribbean cooking.
Add the leaves or lemongrass canes to curries, sauces, fish, meat and lemon tea. 
For best results grow in a greenhouse. 
Plant in fertile, well-drained soil in full sun.