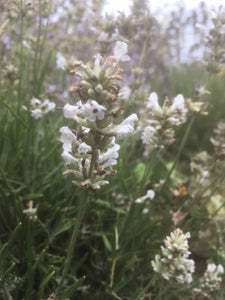 HARDY EVERGREEN PERENNIAL. Ht 80-100cm. 

This plant is a robust evergreen shrub that produces white flowers on a long stem in summer. It is very aromatic and can be used for hedging.
The flowers can be crystallised, added to jams, jellies, ice cream and vinegar. The leaves can be used sparingly in salads, marinades, soups and stews.
Cut the plant back to the bottom of the flower stems after it has finished flowering.
Plant in light, sandy, well-drained soil in full sun.