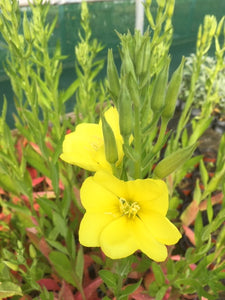 HARDY PERENNIAL. Ht 90-120cm.

This plant produces large yellow flowers for most of the summer, which become scented in the evening. It is predominantly a medicinal herb with endless healing properties; however, the roots, stems, leaves and flower buds can be eaten. The roots can be boiled or pickled and added to salads. They taste like sweet parsnips.
Plant in rich, fertile soil in full sun/part shade.