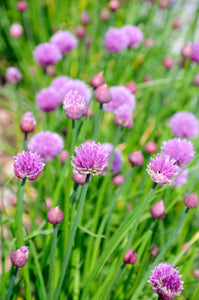 HARDY PERENNIAL. Ht 40cm.

This plant is clump-forming and produces purple globular flowers throughout the summer. Pick the flowers regularly to encourage leaf production.
The leaves of this plant finely chopped can be added to omelettes, scrambled eggs, salads, soups, soft cheeses, potato salad or sprinkled on to grilled meats. 
Plant in rich, fertile soil in a fairly sunny position.