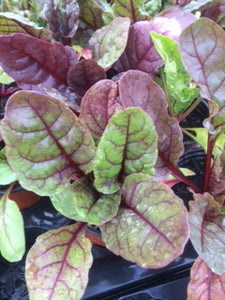 HARDY BIENNIAL. Ht 60cm.

Red chard is the most widely grown chard of all. It is highly nutritious and has a distinctive flavour. The green leaves have bright red veins and stems, making it excellent for brightening up all kinds of salads. It can also be cooked or steamed like spinach and picked all year round.
Plant in rich, fertile soil in full sun/part shade. Add well-rotted manure to the soil for best results.