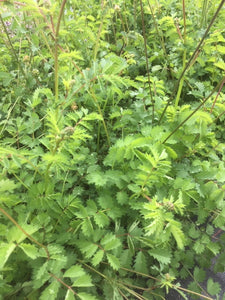 HARDY EVERGREEN PERENNIAL. Ht 20-60cm.

This plant produces small spikes of dark crimson flowers in summer. It has soft mid-green leaves that have a nutty flavour with a hint of cucumber.
Add the leaves to casseroles, salads, sandwiches, soups, soft cheese and summer drinks. It combines well with other herbs such as tarragon and rosemary. 
Plant in any well-drained soil in full sun/part shade.