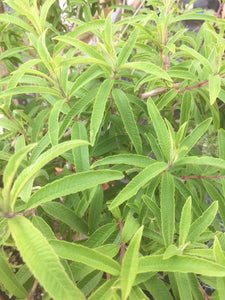 HALF HARDY PERENNIAL. Ht Up to 3m.
This plant has spearmint scented leaves and produces delicate, vanilla-scented flowers in late summer. The leaves can be used in drinks,
sorbets, cakes, with fruit or infused in hot water to make a delicious
spearmint flavoured tea. Plant in well-drained, fertile soil in full sun in a sheltered spot.