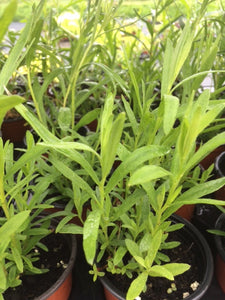 HARDY PERENNIAL. Ht 90cm.

This plant is a strong, vigorous grower that is hardier and easier to grow than French tarragon.  However it has a less distinct aniseed taste. It can be used liberally in dressings, sauces and goes well with chicken and fish.
Plant in rich, well-drained soil in full sun.