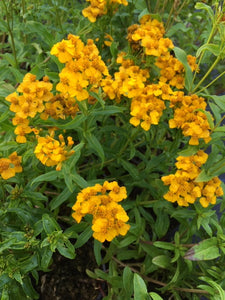 TENDER PERENNIAL. Ht 80cm.

Also known as winter tarragon. This plant produces sweet scented orange-yellow flowers in summer and has a very strong aniseed flavour that is said to be stronger than French tarragon. It will keep going in mild winters and will need protecting in heavy frosts.
Add chopped leaves to chicken, fish and egg dishes.
Plant in fertile, rich soil in full sun/part shade.