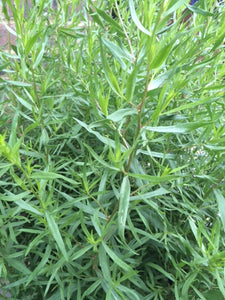 HALF HARDY PERENNIAL. Ht 60cm. 

This plant is a very popular, quick-growing herb that has a slight liquorice aroma and a strong flavour. Unlike Russian tarragon, it cannot be grown from seed.
Add the chopped leaves to egg dishes, salads dressings, vinegar, mustard, sauces and chicken dishes. Plant in fertile, rich soil in full sun.